The COVID-19 pandemic will not fade anytime soon, so the need for digitization and virtualization of businesses and society will reign supreme in 2022. Even if we subdue the crisis, the post-pandemic world will not be the same for individuals and companies. People are now relying more on digitization and remote models, so the need for sustainability, data volumes, and computing and networking speeds will drive the digital transformation in future.
Technology makes life easier and accordingly, with the passage of time, tech trends are becoming a vital aspect in molding our lives. You can eminently see, that tech trends are evolving day in and day out. Every upcoming instance, tech trends are propelling our lifestyle onto a whole new level that has been never imagined before!
Top 10 Tech Trends In 2022
In the last two years, the biggest lesson we learned is that the transformative change wasn't that hard to implement. With flexibility, agility, and innovative thinking, it is now easy to succeed in this changing world.
Tech Trends Topper: Artificial Intelligence
The need for Artificial Intelligence (AI) and industrial automation tech will be massive in the coming year. Smart technologies now don't just mean linking smartphones, smart TVs, and many other similar gadgets to the internet. The 'Smart' now means technology powered by AI that can aid us in a variety of ways.
Today's smart vehicles employ facial recognition algorithms to spot your road attention. If you take your eyes off the road or doze off, the AI system alerts you. Smartphones are getting more and more intelligent, including improvements in call and picture quality. There are many AI-based apps as well assisting us to perform specific tasks. We have even heard of smart toilets that will be able to aid us in identifying gastrointestinal problems through computer vision by examining stool samples!
AI-based tools are now everywhere, helping us perform our daily tasks quickly – from the ever-present voice assistants to language translation and gears that let us mine structured data from images, whiteboard scribblings, and hand-written letters. Not only that, but Artificial Intelligence has also empowered most of the robotic process automation, making the tasks of admin, logistics, accounting, and HR departments easier. It doesn't matter which job industry or business you are in; you will find the AI-powered tools and solutions are making a big difference in the success of individuals and companies.
Looking at the matter in a broader sense – the AI, the internet of things (IoT), and recently evolving super-fast networks like 5G – all are meeting up to increase our capabilities. While these technologies evolve further, they will likely converge. We will see rising data volumes, quicker network and processor speeds, and the democratization of data, all with a tendency to affect our lives.
Tech Trend 2: Metaverse
In the last two years, we have seen many companies asking their employees to work from home. What started as the best remedy to keep the economy going is now a future technology trend. Next year, we will be more acquainted with the concept of a "metaverse," which means unrelenting digital worlds that exist parallel to the real world we reside in.
I am sure many of you would have witnessed virtual realities through your headsets, but do you have any idea of the new devices. They will storm the market soon, presenting much-improved experiences such as tactile feedback and even smells. Ericsson is creating a system called the "internet of senses," which will be almost identical to reality. In other words, you won't be able to distinguish the virtual world from the real one.
Within the metaverses – like the one introduced lately by Facebook's CEO, Mark Zuckerberg – we will be able to perform many actions we normally do in the real world, such as working, playing, and socializing. As this technology improves, a metaverse will mimic the real world more accurately, letting us have more immersive, persuading, and ultimately cherished occurrences within the digital sphere.
Tech Trend 3: Democratization of Data and No-code Platforms
The ongoing work in the democratization of data and technology will make a giant leap in 2022. We have already seen a big emerging industry focusing on providing skills and tools to make innovations regardless of the user's expertise.
We have invented cloud storage, network and data processing solutions, and we have built up costly infrastructures. Even the Hybrid solutions of today are much more mature than before. Now, businesses do not need to hire a large workforce to create their digital solutions when they can use ready-made software.
Today, we have solutions for every sector from marketing to HR, project management, and planning and design of production processes. The future is bright, with more and more businesses ready to use AI and IoT infrastructure without even maintaining one computer machine or exclusive piece of cognitive code.
No-code platforms will become more famous because individuals and companies now do not want to restrict their world-changing ideas just because they have zero programming knowledge and understanding of data structures. Programs like Codex are an excellent example of automated code generation through spoken human language.
Tech Trend 4: Education Tech (edTech)
The coronavirus has totally changed how we work, commute, and learn. While there have already been many tools for remote working (pre-pandemic), we can't say the same for online learning. The pandemic hurt the educational sector all over the globe, where billions of students had to resort to e-learning.
True, where there is a will, there is a way, and the solution came from edTech companies that started offering digital platforms for online education. We have seen many new online educational software and video conferencing tools in the past two years to connect students with teachers.
Every new program aims to make studying online fun and engaging through gamifying students' experiences. It is another field powered by AI, offering customized coursework, tracking, new learning styles, automatic-grading, and performance reports.
Artificial Intelligence can also help devise a curriculum by analyzing the available instructive material and emphasizing the best courses for studying.
Tech Trend 5: Clarity, Supremacy, and Accountability
For technology to show us its actual benefits, we first need to trust it. However, the tech doesn't always favor us, and sometimes we find it interfering, unsafe, or irresponsible. For instance, some people see AI as a "black box" because they can't look inside it to comprehend its operation. It is usually owing to its difficulty instead of any malign structure to restrain our understanding. Nonetheless, both pose an adverse effect, and the prime example of it is Facebook. Lately, the company labeled pictures of black folks as "primates," which couldn't sit right with many. It is alarming for a society that plans to use AI for decision-making.
With AI becoming a part of our daily lives, a section of society having doubts about this technology wants it to be transparent and explainable. Governments are aware of this desire clearly and know they require a regulatory framework similar to the Artificial Intelligence Act presented by the EU.
The suggested framework forbids agencies from employing Artificial Intelligence to develop social scoring schemes and facial recognition tools in public locations. The creators of AI also need to explain and show that their systems will not cause any harm before they sell their products. Some say that they don't have to tell people of the AI-driven systems they use for their decision making.
We need to understand that there must be a balance when it comes to regulation for AI, and it will be a subject of discussion for experts next year.
Tech Trend 6: Wide-Ranging Development of 5G Infrastructure
The rising need for high-speed internet and the evolution of smart home and city systems are driving the advancement of 5G-6G technologies. In 2022, big companies and even startups will develop their own platforms and infrastructure, plus the utilities and modern applications.
Many telecommunication companies have already rolled out 5G, with Australia creating the whole infrastructure even before the COVID-19. The U.S. firm Verizon also revealed their plans to expand their 5G network last year. The Chinese carriers are also catching up to one of these new tech trends.
That said, the market has already seen the Swedish firm, Ericsson, leading in this sector. Furthermore, so far, around 400 telecom firms have announced their plans to invest in 5G. More than 35 nations are already providing the 5G service to their consumers.
Among the new telecom operators, Movandi leads the way when it comes to 5G data transfer over long distances. Moreover, Novalume aids cities in controlling public lighting and data via an innovative city system, and Nido Robotics employs drones to explore the ocean floor.
The 5G technology has already started doing wonders, allowing drones to enhance navigation, and it uses the Internet of Things (IoT) to connect with onboard devices. The systems are now capable of working together in real-time, permitting autonomous navigation of vessels.
Next year, we will see more and more companies install or mature their 5G and 6G networks. Bringing a revolution in the development of smart cities.
Tech Trend 7: Sustainable Energy Solutions
Where the COVID-19 tumbled the oil demand, we saw a surge in the use of renewable energy. The first 70 days of lockdown in the U.S, witnessed a rise of 40% in the use of renewable energy. The demand for non-renewable energy sources dipped throughout the world because of factory closures and people staying at home. Overall, we witnessed a fall of 8% in emissions. Experts hope for more investment for the production of energy from renewable resources in the future.
In addition, the International Energy Agency (IEA) analyzed that people consumed 40% extra renewable energy during 2020 compared to 2019 and expects this expansion will persist throughout the following year. Primarily, the expense of generating renewable power through wind, solar etc., reduced up to 16%. It is a massive opportunity for nations and companies seeking to reduce their carbon footprint and go carbon neutral or even carbon negative.
Furthermore, new energy sources like biofuels, liquid hydrogen, and even nuclear fusion now feel more lucrative than before. However, we will be able to see their full potential after 2022. Companies are already working and are on the verge of making exciting discoveries. For instance, Helion Energy – a leader in the sector of fusion energy – expects to show their new example of fusion generator next year. We also hope to see the practical application of green hydrogen.
Tech Trend 8: Improved Micro mobility
At the start of 2021, we witnessed a plodding pace of the micro-mobility market owing to the pandemic. However, it has now recovered to its earlier state. A prime example is the rising popularity of electric bicycles and electric scooters. People are using these as an alternative to personal and public transport. Experts believe that private micromobility productions will see strong growth compared to dock periods and the sharing economy by 12%.
We saw authorities had developed cycle tracks of more than 30 Km in Milan, Brussels, Seattle, Montreal, New York and San Francisco. The decision of governments to ban the sales of combustion engine vehicles in Europe and the UK has increased the fame of micro-mobility.
It is why startups playing an important role in changing tech trends. Like Bird, Lime, Dott, Skip, Tier and Voi, are getting so much attention. Some mobility firms in China also have taken significant steps in this regard.
Tech Trend 9: Autonomous Revolution
The work on autonomous driving technology started a few years back, and we hope to see new advancements in 2022. Almost all big automakers are working on self-driving tech, with Tesla being the pioneer. The American automaker's autopilot is advancing to meet Level 5 Autonomy – allowing the cars to drive themselves. You don't have to be an excellent driver to run a self-driving car, but you must possess all the essential driving skills and deep pockets to actually own such a vehicle.
Ford has also progressed tremendously, and the company expects to introduce an autonomous car-sharing service next year. Mercedes-Benz and BMW are also incorporating self-driving tech in their latest flagship offerings. GM has already introduced the Super Cruise self-driving system in some of its vehicles and plans to use it in twenty two upcoming cars by 2023.
The market competition is high, and even non-automotive companies like Lyft and Waymo had to develop their own self-driving technology. Firms are spending billions of dollars to make it happen. GM purchased Cruise Automation for $1 billion. While, Uber got Otto for $680 million. On the other hand, Ford acquired Argo AI for $1 billion and Intel grabbed the opportunity to buy Mobileye for a whopping $15.3 billion.
Last of the Tech Trends: The Pharmaceutical Transformation & Telemedicine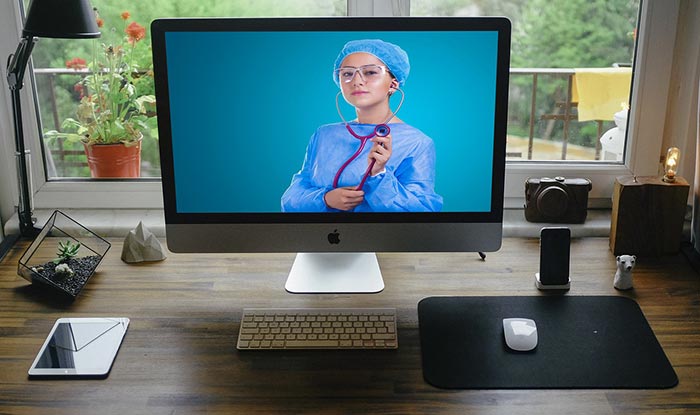 It won't be an exaggeration to say that the coronavirus has totally shaken up the world. And the pharmaceutical industry is no exception. Undoubtedly, the healthcare sector has worked hard during the last two years to contain the coronavirus.
We made drug testing faster and easier and moved from the traditional clinical examinations to virtual platforms. Even consultation and data collection processes are now online. We saw numerous private and public clinics providing telemedicine services. It allowed doctors and patients to connect through video chat. AI systems performed diagnostics using pictures, and medicines reached the patient's doorstep contactless.
See how speedily you can now get Covid-19 results and how soon Pfizer, Moderna, AstraZeneca, CoronaVac vaccines emerged. Furthermore, Pfizer and Moderna became the first manufacturers of a messenger RNA vaccine in human history.
Statistics show a 50% increase in the number of telemedicine patients compared to the pre-pandemic time. IHS Technology believes the stat will cross 70 million soon. Besides, Forrester Research expects the number of remote receptions will pass a billion mark at the start of next year.
Various companies now offer telemedicine services, including Teladoc Health, Amwell, Livongo Health, One Medical. Startups have capitalized on this opportunity as well like MDLive, MeMD, iCliniq, KHealth, 98point6, Sense.ly, and Eden Health. In 2022, we expect more new pharmaceutical technologies will help us win the war against the COVID-19 pandemic.
Future Prospects of Tech Trends
COVID-19 has totally changed the way we spend our lives. New and evolving tech trends are a logical continuation of technologies we witnessed in 2021. The technologies mentioned above will soon become a norm and drive innovations.
Image Source: Pixabay